I have struggled with how to say that this will be the last issue of Whatís Up? for some months now. There, now Iíve said it!

It has been a truly wonderful 15 years writing this bulletin. Iíve certainly grown as an amateur astronomer because of it. I will surely miss it!! Now to the business at hand:

(NOTE: Browsing the titles mentioned below should take you to the appropriate website. Unfortunately many of these references are ancient so may be out of print.)
These two magazines have been my basic references from the beginning. I used both since each has its own strengths.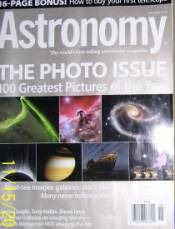 I always had these two books close at hand while I prepared the monthly newsletter: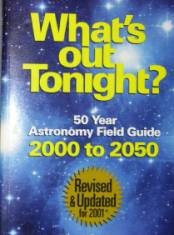 Observing the Constellations is a gold mine of information and Whatís Out Tonight? is very useful for long range planning.

Other useful reference works include: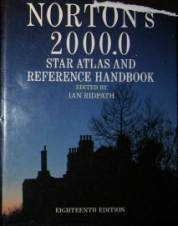 Burnhamís three volume set contains just about every known fact concerning every constellation in the sky in both northern and southern hemisphere. It was his lifeís work. Nortonís star atlas is very old but has been updated by many editors and contains eight plots listing the stars visible to the naked eye in both hemispheres. (Every 50 years the plots are updated because the stars are really moving ever so slowly. Epoch 2000 is its latest update.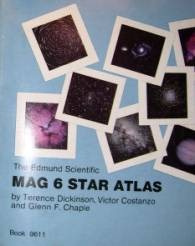 Wil Tirionís Bright Star Atlas is a simplified version of the Tirion Sky Atlas (which I also own). According to the Encyclopedia Britannica, these three publications, Burnham, Nortonís and Tirionís are especially popular between amateur as well as professional observers alike. The Mag 6 Star Atlas, published by Edmonds Scientific is quite good and is relatively inexpensive.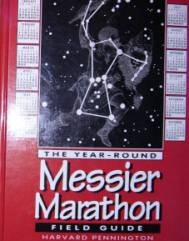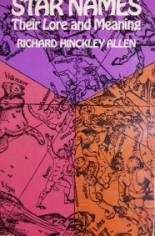 Other useful references are the Encyclopedia of Astronomy and Star Names for topical background. One of the most popular amateur observerís activities is the search for all of the members of Messierís catalog. Charles Messier was a comet hunter during the late 1700s. He compiles the ďMĒ catalog eventually listing some 109 ďpermanentĒ objects that were often mistaken as comets. Today the search for all of the members of this catalog is still one of the most popular amateur activities. The Messier Marathon describes this activity.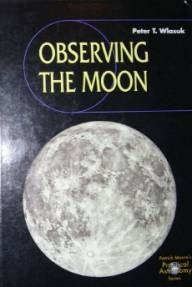 The Moon is by far the most popular street astronomerís night sky object. It is usually very bright and quite easy to find. It is spectacular to those never having used a telescope of binoculars to view it. Observing the Moon is filled with images of craters, rills, maria, etc. while The Moon discusses the internal structure and processes.

Of course there are other interesting object in our solar system. One of the problems of the street astronomer is that one must go to where the people are and that is often in a usually too well lit environment. Thus we are often limited to viewing the brighter solar system objects.
The New Solar System was written after space age information became available and Observing and Photographing the Solar System was written by amateurs for amateurs interested in capturing images of solar system objects. I have included The New Observe and Understand the Sun mainly because I happen to specialize in amateur solar astronomy. Unfortunately the necessary filters, etc., to safely view the Sun through any optical instrument is quite expensive. This can cost into the multi-thousands of dollars!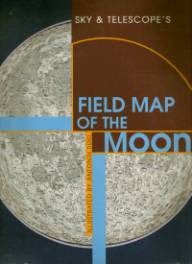 There are a number of field references that can be quite useful to the street astronomer if there is enough light to see them (unfortunately, usually not a problem!) and there is enough space to display them. They are all either made of plastic like the Planisphere or are laminated. When unfolded like a road map, they can of interest to casual observers.
There are a number of amateurs who donít own a telescope! They do their astronomy by binocular or naked eye. Binoculars are also quite popular with professional astronomers while taking a break from their duties at their observatories. As a matter of fact, I plan to expand my street astronomy hobby by using binoculars.

Finally here is my favorite Sky & Telescope website:

http://www.skyandtelescope.com/observing/almanac/almanacCustom

Following this link will produce the following table:
SkyandTelescope.comís almanac presents basic astronomical data customized for your location, for any date from 1600 AD to2400 AD. The information available for display includes sunrise and sunset times, morning and evening twilight times, moonrise and moonset times, the Moonís phase, a list of naked-eye planets visible in the evening and morning skies, rise, transit (when the object is at the zenith in your location) and set times. It is very useful when planning weekly viewing times for a whole season or even a year!!
The following website explains, in detail, exactly how to use the Almanac:
http://www.skyandtelescope.com/observing/objects/javascript/3305541.html

   ***********************************************************************         
   * Should any reader wish to continue this effort, I would be glad to  *
   * act as a consultant, at least for a while.  If this comes to pass,  *
   * I would facilitate the transfer of the Whatís Up? address book to   *  
   * the new editor, only with the permission of the addressee.  Under   * 
   * no circumstance will this address book be used for any other reason * 
   * Should no one be interested in continuing this effort, the Whatís   *
   * Up? address book will be deleted at an appropriate time.            *                               
   *                     ronleeseberg@att.net                            *
   ***********************************************************************

--See You Under the Stars!
Ron, the star geezer