August 2020
The U. S. celebrates the centennial of women winning the right to vote. The 19th amendment that granted women the right to vote was ratified on August 26, 1920 after a century of struggle.
Star Wimin Biographies
4,000 Years of Women in Science
Distinguished Women of the Past & Present --Presented by Danuta Bois
She is an Astronomer - Women astronomers from around the world
Women in Astronomy, 1880-1920----Goodsell Observatory, Carlton College
Contributions of Women to the US Naval Observatory
Women Astronomers in Australia--Herstory in the South
Women Astronomers: Reaching For The Stars
Women Astronomers - from Astronomy Compendium - a index of Women Astronomers
Women of NASA--A NASA Quest Page
Profiles of Women at JPL

Women in Astronomy and Science
The Woman Astronomer - A quarterly journal
Association for Women in Science--AWIS
Women in Astronomy --From the American Astronomical Society
Baltimore Charter for Women in Astronomy
TAP: The ADA Project - Women in Computer Science
Women in Physics - Contains Wimin's Links from The American Physical Society
AAS Committee on the Status of Women - American Astronomical Society
Women's Science and Math History Resources
Contributions of 20th Century Women to Physics
Women in Science and Engineering
Committee on Women in Science and Engineering and Medicine Home Page
Women in Science and Engineering (WISE)
Archives of Women in Science and Engineering
Biographies of Women Mathematicians--From Agnes Scott College
Women, Gender and Science Links
Women and Minorities in Science and Engineering
Twitter for Women Astronomers
Top of Page
Women in Space
Women of NASA - Women Astronauts, Women in Astronomy, Science, and Engineering
Leaders among Women in Space - from Space Today Online
Military Women Astronauts
Women of Color in Aviation and Aerospace
Female Frontiers
Interested in a career in aerospace? This site may help!

Hidden Figures - (The link goes to an IMDb entry) Check out the book or the movie, Hidden Figures. The story of African-American women mathematicians who served a vital role at NASA, helping to put John Glenn and others in orbit.
Links of Interest to Women and Girls
National Woman's History Project
Virtual Sisterhood--little pink book
Women Scientitst in History - formerly the Hypatia Institute
Cybergrrls
Lost Heroines
International Women's Air & Space Museum
99s - Women in Aviation History
Women in History - A local organization provides living characters from Women's history
Metro Cleveland Women in history - Cleveland.com
About.com: Women's Inventors
Women's International Center
NASA Careers for Girl Scouts - A page I created with Dennis Stocker to help girls learn about possible careers in technical fields
Top of Page
Check Out Dawn's Personal Page - for Additional Links
Topics of Links for Starwimin
Women in Astronomy and Science
Women in Science and Engineering
Links of Interest to Women and Girls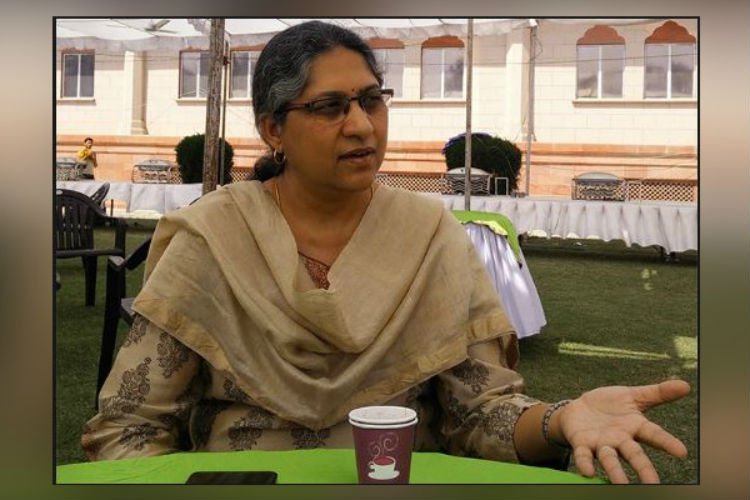 Dr. G.C. Anupama Becomes First Woman to Lead the Astronomical Society of India
* * *
Sarah Brightman