ASTRONOMY !!! - Major subpages pages are listed below.
Discover Mars on Astra's Three Faces of Mars page
For information on the latest oppositions of Mars--
Mars Oppositions - Next opposition December 8, 2022!!

APERTURE FEVER - Bigger is Better, Right? - The world of amateur telescope making can be reached through this page.

The UN-official O.T.A.A. web site - Find out what's up in the world of Northeastern Ohio Amateur Astronomy clubs. Major events are listed here and links to club web pages.

Other topical pages include Near-Earth Objects, Mars, Educator's Pages and Internet astronomy offerings.

SPACE EXPLORATION - Humans and Robots in Space

NEW! Citizens in Space - means the Space Frontier is now Open!

Read about Inspiration 4 first all citizen mission to launch on Crew Dragon.

dearMoon - a civilian Moon Mission and Astra's aplication to go!
Space Cadet's Corner - Astra's original page of space exploration's grass roots
Lunar Exploration and the Artemis Program
International Space Station (ISS)


Commercial Space Dev. and SpaceX - Space Exploration Technologies Corp.

- - Just for fun, read Astra's "7 Signs You Might be Becoming a SpaceX Boy"

Astra's Young Astronomer's Page - Astronomy page geared to kids, have fun while learning!

STAR WIMIN - Updated 05/25/2022

Astra's Short list of Women's Biographies
What has been Named for a Woman?
Featured Women's Biographies

NEAR EARTH ASTEROIDS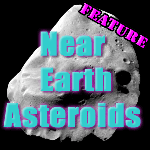 - Information about our celestial neighborhood
How do you report an NEA if you spot one? What defenses does planet Earth against another large jurassic-extinction asteroid? How close are they?
ANCIENT ASTRONOMY - updated 8/09/20
This page contains links to archeoastronomy, Maya astronomy, general information on the Maya and other culters, links, and more.
The Maya Lunar Series, an original article by Robert Kihm
You may also want to read Astra's lecture on The Maya Astronomy Page.
OBSERVER'S PAGE - Information for Star Gazers, Amateur Astronomers, Astronomy Clubs and Newbies The Observer's page is for beginners and amateurs to negotiate today's world of events, equipment, and over all astro-know-how.span

Astra's Observing Challenge- An observing program for Amatuers
Astra's Aug 2017 Eclipse Guide! - Total Solar Eclipse!

What's Up? - Astra's monthly almanac reveals what can be seen in the sky every month.

STAR LINKS--The Transporter is Ready to take visitors to astronomy links